Download the app
Download
DevUtils
if you haven't already.
Beta updates are only available on the direct download version. If you are using the App Store or Setapp version, you can't enable beta updates, sorry.
Enable beta
Go to DevUtils → Preferences... → Updates
Check "Opt-in for beta updates"
Click "Check for Updates"
If there is a new beta update available, you will be prompted with the update UI.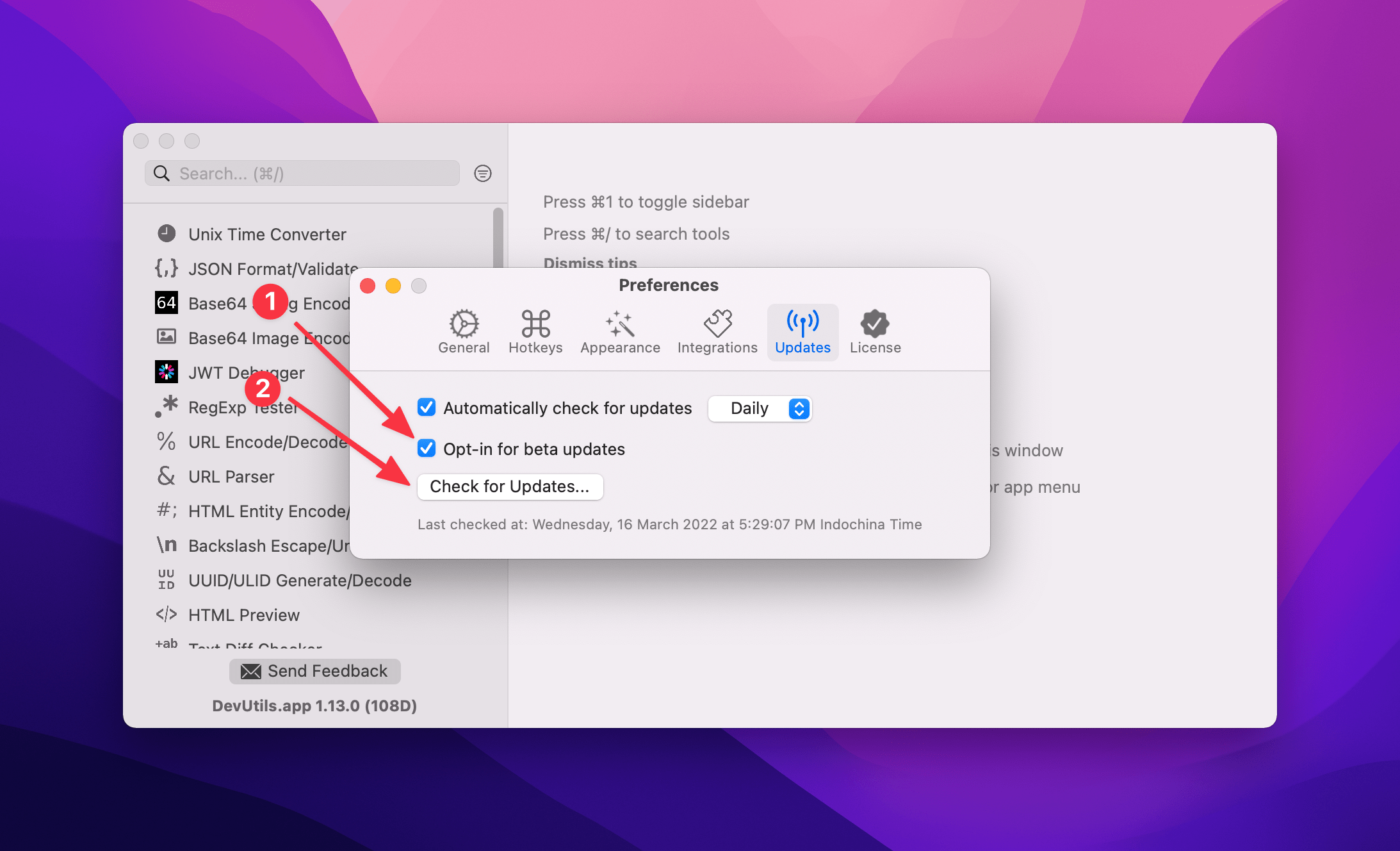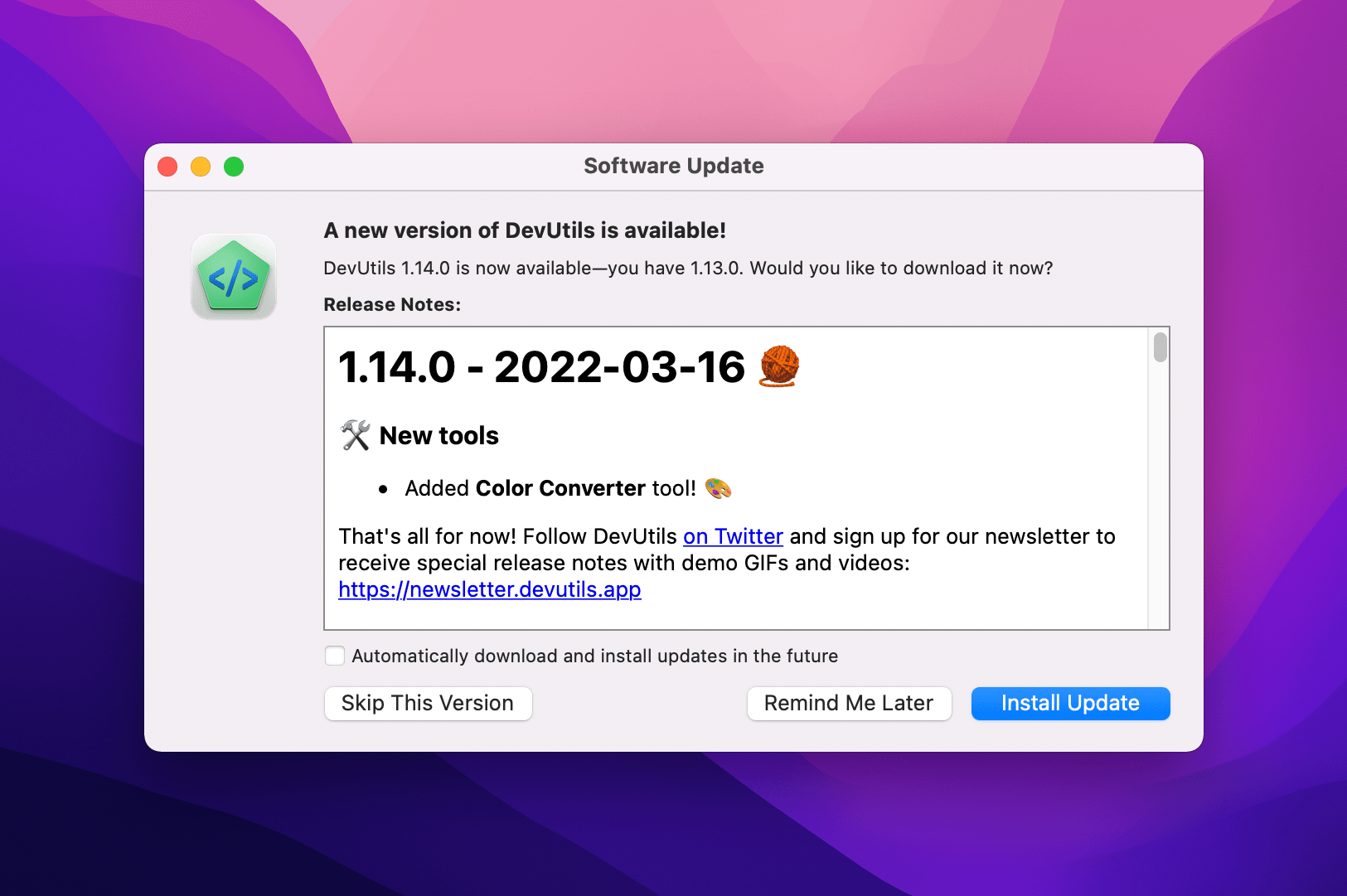 Send feedback
Use the "Send Feedback" button in the app